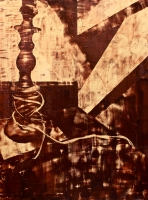 Corners
This latest series explores the physical and emotional spaces between things, places, and realities. All works are wax and pigment on wood.
---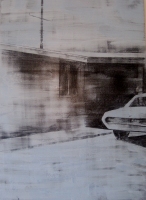 Cera
Questa serie di opere è una ricerca sullo spazio e materiale. Le immagini sono state create da una superficie di legno con cera di paraffina miscelata con pigmenti. L'immagine è stata poi raschiata via con una lama di rasoio e altri strumenti appuntiti.
---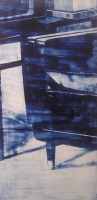 Interiors
This series of interiors is an investigation on space and material. The images were created by covering a surface of wood with parafin wax mixed with pigment. The image was then scraped away with a razor blade and other sharp tools.